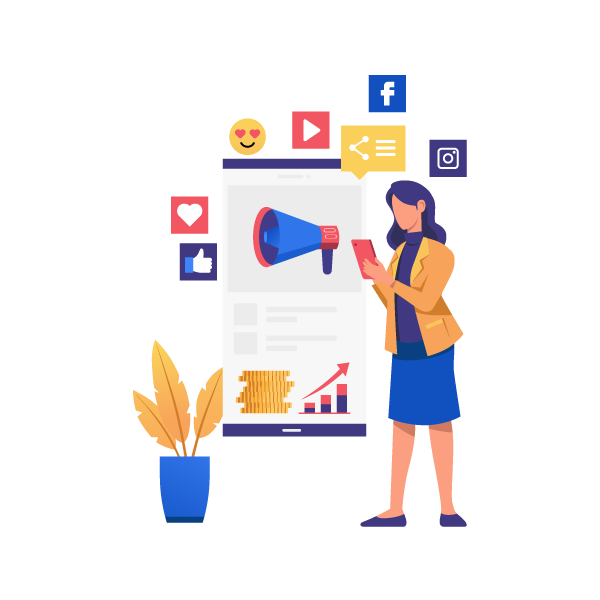 Shopify Blog Management Service with Custom Product Videos with 80 posts
A Shopify blog is a perfect way to attract new customers to your online shop. Our fully managed services take care of all that for you.
Join the thousands of businesses who already use Shopify blogs to increase sales. You will convert more customers and generate higher revenue for your business when we work together!
Setup and Management of your Shopify Blog with Custom Product Videos 

Set up a blog in your Shopify store to showcase your products

Every Monday through Friday, you'll find three fresh, unique, and engaging product-based posts (each day can feature a different product or repeat of your best sellers).
An additional bonus post each day from relevant curated content (celebrate holidays and special occasions or product launches).
Total of 80 posts including 20 with embedded custom videos.
A compelling call-to-action overlay is added to your product images in the blog posts to improve conversions and click-through rates.

Custom-created short product videos are embedded in 20 posts to increase CTR further. In addition, videos embedded in these posts are shared to your social media accounts that support videos, such as TikTok, Instagram, Facebook, Youtube, and Pinterest.

Every new blog post is automatically shared on your existing social networks for additional traffic, including videos and carousel-style displays of images..

Included in this package are the following bonuses:

Social Media and SEO Audit
We provide an in-depth social media and SEO audit designed specifically for Shopify stores to diagnose and resolve any social media or SEO problems.

Product Catalog Feed Audit
Using your Shopify sitemap, we conduct a complete product listing audit to help identify any product listing or image problems.

Keyword Rank Tracking
Monitor and report monthly on your top 100 existing store keyword positions as well as identify and track all keyword rankings for your new Shopify blog.
More Details
Done For You

Blog posts can be based on your topics, or we can rely on your product catalog and handle everything for you. Our goal is to make this as easy and stress-free as possible for you.

SEO Content

Every blog post is structured to drive more organic traffic to your website. We utilize proven SEO techniques to ensure that as many people as possible see your blog posts.

Auto-Upload

We'll automatically upload your blog posts to your Shopify website, so you start seeing results right away.

The best way to get ahead in the digital age is with content that brings attention to your brand.

Writing blog posts can be very time-consuming but is a great way to increase your visibility in search engines and gain followers on social media.

Outsource the blog content to us so that you can focus on what's most important for your business.

We generate the blog posts. You just come up with ideas - if you want to.

Each month we will research and prepare content for your blog. At any time, you can review the drafts in your Shopify blog platform.


SAVE TIME AND MONEY
We offer an affordable and hands-off approach to creating content so that you can focus on what you do best.
How it Works
1. We Research Your Business
Our team researches your business and industry to create relevant blog posts.

2. We Create the Blog Posts
A month's worth of blog posts is created by our copywriters.

3. Review & Approve
The content is delivered monthly to your Shopify blog dashboard for approval and you can provide feedback.

We create content that targets both popular and long-tail keywords to engage your audience and improve your SEO.

We offer affordable plans with a fixed monthly fee. Cancel any time. No hidden fees and no contract are required. Billed monthly.

All Your Blog Management Questions Answered

Q: How do I get started?
Choose your blogging package and checkout. Answer our intake form that we send, and we'll get started on your blog posts!

Q: What if my industry is very technical?
We're sure to produce high-quality, engaging content for your blog, no matter your industry. And if for some reason we can't, we'll give you a full refund – no questions asked!

Q: What is SEO, and is it included in all blogs?
SEO, or search engine optimization, is the process of optimizing a website to improve its visibility on popular search engines, e.g., Google, and increase visitor traffic. Yes, all our blog content is written with SEO in mind to help improve your organic search engine rankings.

Q: Who comes up with blog titles?
You can suggest blog titles or we will come up with titles. We guarantee that the blog title will be professional, engaging, and appealing no matter which option you choose.

Q: When can we expect to see results?
We like to establish a partner relationship where we work with our clients instead of for them. In other words, the closer we work together, the quicker the results will be. Although there are factors that we cannot control, like traffic volume and quality, most stores should see an increase in traffic of at least 50% within three months for the keywords they select.
Need help before ordering or have questions?