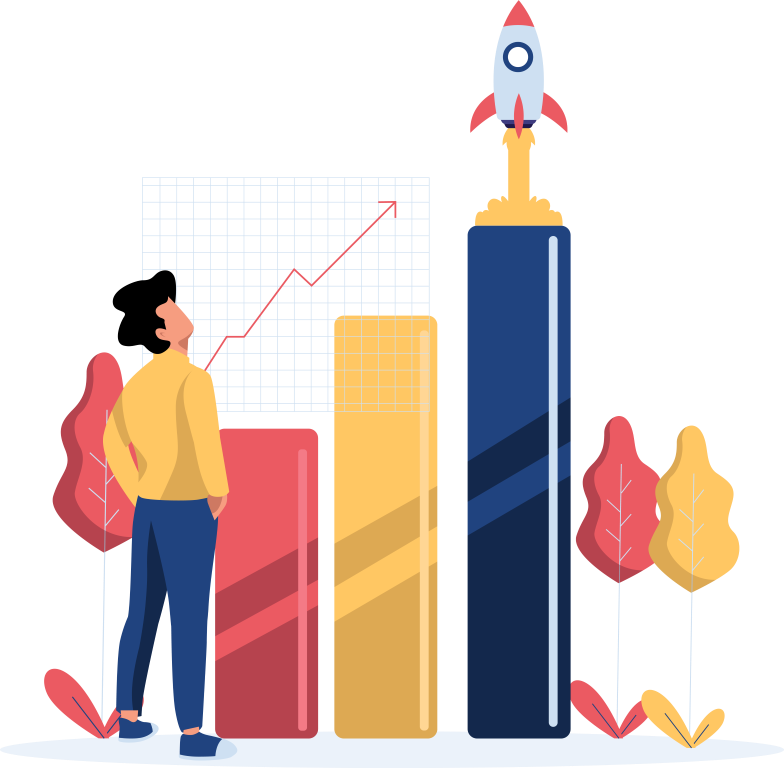 Ecommerce Lead Acquisition - 30 to 100 Qualified Leads per Month
You are guaranteed at least 30 qualified ecommerce merchant leads every month with our no-risk, results-driven outreach service.
We specialize in helping app developers and agencies that serve ecommerce merchants acquire more users and dream clients every day without spending large amounts on PPC ads.
No setup fee or commissions.
Imagine not being asked for your budget on how much you want to spend on ads. Your growth should be determined by the quality of your offer and ability to convert qualified leads and not by how much money and time you have to waste on creating PPC campaigns. Often, bidding on competitive agency service keywords results in conversion costs well over $100, so you need alternatives that won't break your budget.

You can start offloading some of the time-consuming prospecting work today and focus on what will drive your business forward. At no extra cost, you get to enjoy custom services such as campaign setup and copywriting. We do all the tracking and optimizing so that you can focus on providing top-quality services to your clients.. 

Our team handles everything from copywriting and email design to building flows, tracking data, and optimizing campaigns for maximum efficiency and effectiveness.

Here's How It Works
1. Tell Us What Service You Offer
We'll help you reposition your irresistible offer to land in your dream client's inbox.
2. Tell Us More About Your Ideal Client 
We'll segment our list of merchants to reach out to the exact user you are seeking. We create the offer landing page and messaging similar to these examples:

3. We Launch Your Campaign
We'll use our experienced outreach team to craft demand-generating copy that will consistently bring in new users targeting your perfect user that is qualified and ready to use your app. Sample stats from actual campaigns:


It is a no-risk, results-driven service that if you don't get the results you expect, then we work for free until you you get results like this:

You can now focus on serving your ideal dream clients and have new, qualified users sign up for your ecommerce app or service. 

What Qualifies as a Lead?
We specialize in generating Marketing Qualified Leads (MQLs). These are qualified merchants who have shown interest in your app as a solution to their problem. While they are engaged with your marketing content, they may not be ready to make a purchase just yet.
These merchants are intrigued by your app and its offerings. However, they might need more information, a product demo, or even a trial to become paying users.
In simpler terms, these are top-of-the-funnel leads that haven't yet reached for their wallets. Converting them into paying customers depends on the quality of your website content or your sales team's ability to guide them down the sales funnel.
📈 Client Feedback: Our clients have reported close rates ranging from 18% to 50% or even higher. If the campaign doesn't meet your expectations, we're committed to making it right.
What We Need From You
Destination Page

: Provide us with a page where leads can learn more about your app. This could be a video, demo, call booking, trial user sign-up, or any other measurable conversion event for the lead. Importantly, this page should not require the prospect to enter their credit card information for access.

Conversion Pixel

: To track the effectiveness of our campaign, we need to add our conversion pixel to your lead destination page. This enables us to measure results and optimize your campaign for the best possible outcomes.
Try our services risk-free with our prepaid first month trial of 30 guaranteed leads. You don't have to commit to a subscription until you're completely satisfied with the results, allowing you to experience the value of our services before making a final decision.

This is a one-time payment with no additional charges or setup fees so you can feel confident in your investment. Our goal is to ensure your satisfaction and success, and this trial offer is just one way we're committed to meeting those objectives.

Need help before ordering or have questions?